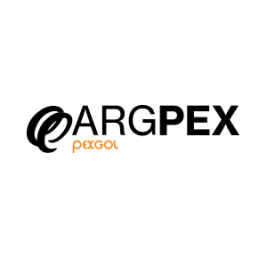 Job Detail
Job ID 2085

Career Level Executive

Experience 2 Years

Qualifications Degree Bachelor
Job Description
Purpose of the position: Accompaniment and engineering responsibility for the implementation of control-intensive technical projects and automation.
Goals & Responsibilities:
Identify and channel the requirements and/or needs of Clients and/or Distributors in order to sale Pexgol products and/or services.
Manage the technical requirements of Clients and/or Distributors with the specific areas of the company.
Prepare and communicate commercial proposals to Clients.
Design, development, planning, Implementation and/or Control of projects.
Identify needs and develop innovative offers that benefit the business.
Manage customer requirements.
Main Tasks:
Contact new and existing Clients in order to identify and/or propose solutions with the company's products and services.
Coordinate with those responsible for the service or commercial area the needs that require a technical or commercial analysis.
Participate, collaborate and/or develop activities for design, development and/or other projects, products and/or processes in the production plant or in the client's facilities.
Combine engineering and project management needs.
Manage the technical information of each project.
Register the information and data of the Clients contacted, reporting to the General Manager.
Keep record of field visits.
Maintain record of price quotes and sales made to customers .
Maintain record and documentation of the information provided by customers and/or distributors for the preparation of commercial proposals such as plans, technical sheets, photographs or others.
Control the state of progress of the requirements generated by the Clients.
Report daily to the General Manager regarding the steps taken by each client served and the status of their requirements.
Support and/or supervise the sales quotes with a daily follow-up, developing the clients' quotes with support, when the case requires it, from the production and technical areas.
Consult the production area about the state of progress of the production process of customer requirements.
Manage customer complaints, analyze their cause and take the appropriate actions in each case when appropriate.
Follow up on customer complaints, if applicable.
Manage post-sale services to customers.
Carry out visits to clients, work field and/or others if applicable.
Qualifications, Skills & Knowledge:
Commercial Management.
Project evaluation.
Interpretation of blueprints.
Experience in using computer programs (Office, Outlook, Google).
Proven Project Management skills through the delivery of business critical project.
Strong communication and influencing skills with both internal and external agents.
Job structure and working hours
Full-time, 5 working days per week, residence in the Mendoza province.
Availability outside working hours as needed.
Travel percent: 30%
Only a suitable resume will be answered.
The position is intended for both women and men.
Required skills