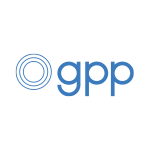 Overview
Founded Date January 1, 1963

Sectors Accountancy , Engineering and Manufacturing , Export , Graduate IT Contractor , Human Resources , IT Department , Marketing

Posted Jobs 0
Company Description
Golan Plastic Products Ltd (GPP) is an Israel-based Pex pipe producer company, active in the residential, infrastructure and industrial sectors.
Founded in 1963 by members of the Kibbutz Shaar HaGolan, GPP has grown as a plastic pipe manufacturer that specializes in developing, manufacturing and supplying cross-linked polyethylene pipes. GPP became a world leader in providing comprehensive solutions for the transportation of all types of hot, corrosive or abrasive liquid materials.
After many successful years, GPP become the only manufacturer on an international scale with factories in Israel, Argentina, Chile and Mexico, specializing in large diameter, cross-linked polyethylene pipe systems, the most cost-effective, long term solutions available to infrastructure, industrial, oil & gas and mining sectors throughout the world. And with factories in Denmark and Sweden that specialize in small diameter pipes for residential usage.
Today GPP, together with business partners around the world, constituted several companies that includes piping, an e-beam radiation, solar boilers and pre-manufactured walls for sanitary installations.
GPP has operations in 6 countries and employ around 300 people in our factories, offices, research & development facilities and distribution activities around the world.
Offering a wide range of solutions, GPP is committed to provide quality products and is steadfast in its efforts to minimize its environmental impact.
Team Members (1)
Professor

Experience: 5 Years